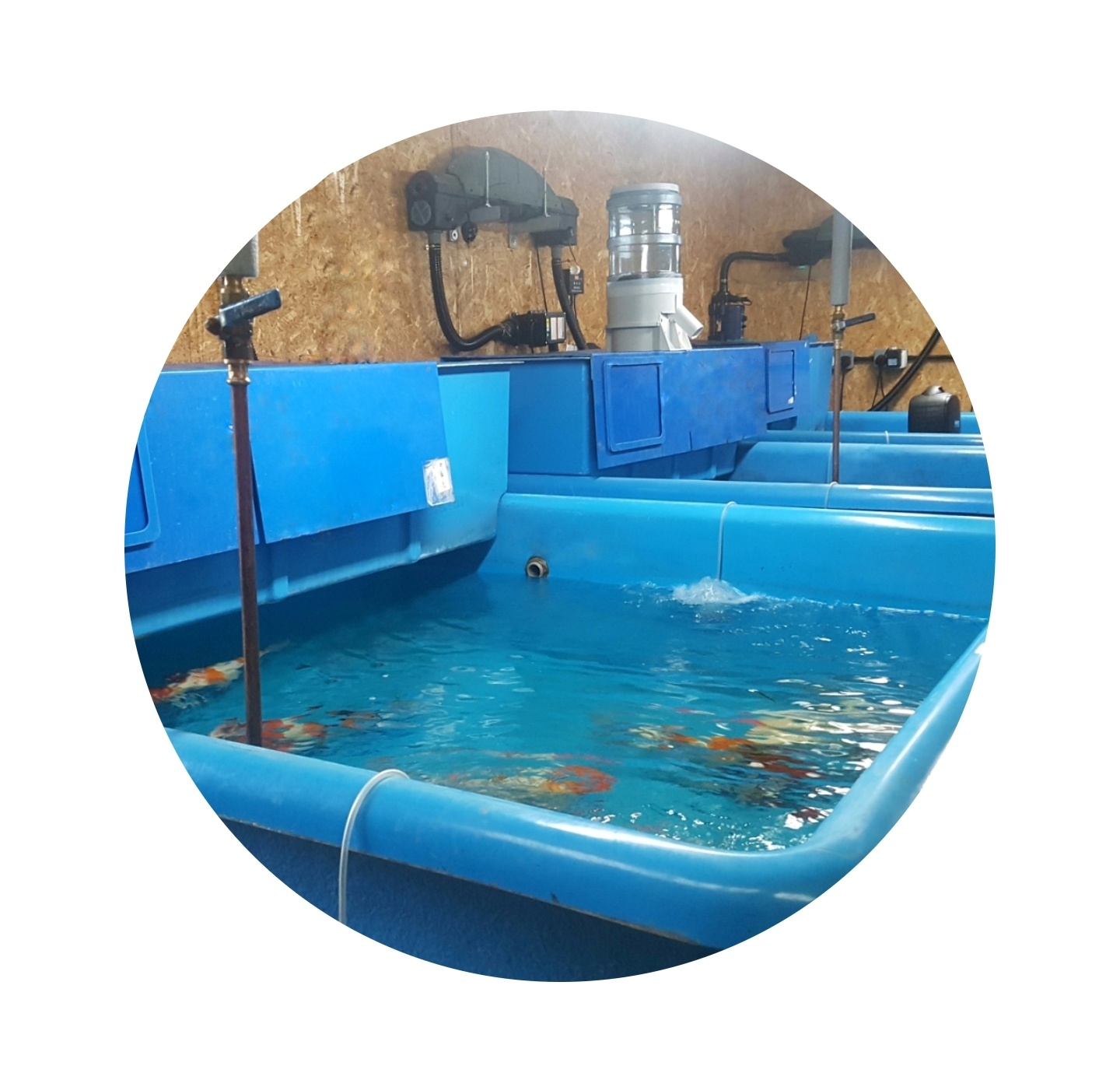 Established for over ten years
We stock healthy, fully quarantined all Japanese Koi from quality breeders such as Aoki, Marasuka, Marudo, Shintaro, Nogami, Momotaro, and many more. Our stocks at any one time range from Tosai to Yonsai in most varieties depending on the season. Our aim is to supply high grade koi without any fuss so visit our online store to see current stock.
We can ship to most UK destinations using a dedicated Currier for live animals. Once you have purchased your koi with us we will be in touch to arrange a delivery date with yourselves. All dry goods are sent out within two working days. Alternatively you can come and collect your koi from us and pick up any dry goods you may need. Please call ahead to arrange a time. Our number is 07570252069 or you can email us at aclass_koi@outlook.com
We also stock an extensive range of Treatments, Electrical, Food and fittings include top brands such as Aqua Source, Colombo, Evolution Aqua, Hikari, JPD, Kusuri, Superfish, Synergy Drum Filters . This means we can supply all the products needed to build, improve and maintain quality koi ponds and your prized nishikigoi. If you're building a pond, then we carry a wide range of pressure pipe and fittings, bottom drains, skimmers, pumps, air pumps, ultraviolet clarifiers, rubber flexi boots and more.
We look forward to taking your orders!
A Class Koi is your one stop online shop for everything Koi.